Hexecution's Inspirational Azure Head
The Starry Night
is an oil on canvas by the Dutch post-impressionist painter Vincent van Gogh. Painted in June 1889, it depicts the view from the east-facing window of his asylum room at Saint-Rémy-de-Provence, just before sunrise, with the addition of an idealized village. It has been in the permanent collection of the Museum of Modern Art in New York City since 1941, acquired through the Lillie P. Bliss Bequest. It is regarded as among Van Gogh's finest works, and is one of the most recognized paintings in the history of Western culture.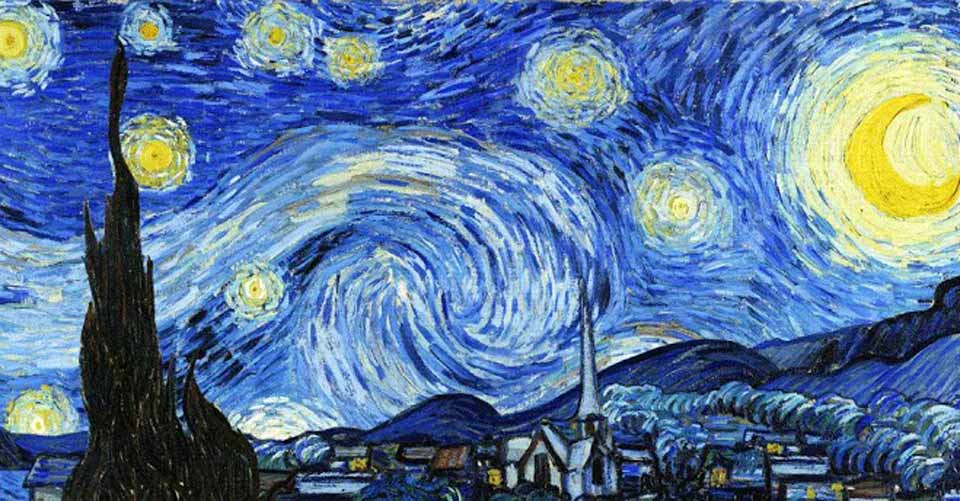 It's also a piece of art, such fine art that have inspired me 'til this day. Vincent van Gogh, a legend of all legends. Even with the breakdown in 23rd December of 1888, poor Van Gogh developed self-mutilation on his left ear. But such handicap will not stop him from completing his dream, he carries eastward. Toward the Starry Night.
"Simplicity within one's arrogant tears." -Hexecution
I would love to speak more, but time is tickin', and fatigue bid me not.
Another inspired day, another inspired future. Head North, for the clock is tickin'.
Be mind of your goal, but reach out deep within your soul.