Blessing wibbles with divine nudes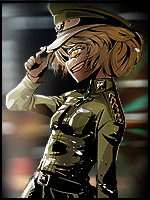 5th Dan Black Belt
Join Date: Mar 2009
Posts: 4,434


Event Squad and co. are recruiting!
Hey friends! The Event Squad is looking for new and active members to shine light in the form of events upon the community once more!
Below you can find the positions we are looking to fill at the moment. If you are interested in any, read whats inside the corresponding spoiler below and apply !
How to apply:
Simple! Send a free form application to any member of the Team!
Include your GMT, any languages you are fluent in, and some examples of your work.
You may also want to check out
Dargon's tutorial
for applying to a staff position.
You have 4 weeks from the date this is posted to send in your applications, then the discussion will take a not defined period of time. We don't have a limit on a number of people we're looking for so don't be shy!
Don't post "I applied" or "Good luck guys!" in this thread. Such posts may be subject to infractions.
Should you however have any more questions please feel free to ask them here !
Oh, we also have a neat little reward system for the special snowflakes of the team who are doing well. And don't forget bananas and cucumbers are good for you!