1. Head Avatars are items which you can buy from ToriShop for 1 500 TC. When you have one, it adds a small picture of your head under your scores.
Here's a picture of it.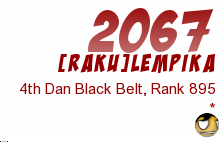 2. You can do an emote in Multiplayer by typing /em texthere
Here is an example of an Emote occurring in game.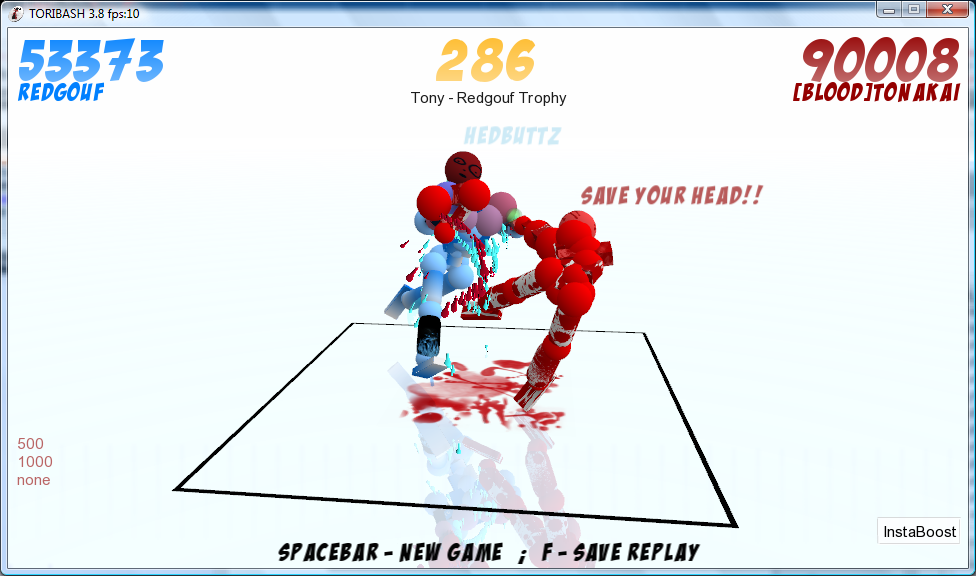 EDIT:
Originally Posted by
12sea21

2. how can u get the things on the "bones" that go from e.g. Brown (downwards) to white?
You mean Gradients? If yes, as I said, they're called Gradients. You get them by buying them from ToriShop.
No, you're wrong. You get one Qi from one match. It doesn't matter if it's a win or a loss, you'll still get one Qi.
EDIT2: MetroX, your avatar...
:O
Last edited by Tonakai; Aug 30, 2009 at
01:53 PM
.